Czy wiedziałeś, że kropki i kreski w telegrafii powinny być zakazane?
Planujesz bądź już uczysz się telegrafii?
Przeczytaj ten wpis, być może zrozumiesz, co jest kluczem do osiągnięcia sukcesu.
Jeśli chcesz cieszyć się telegrafią, słyszeć ją jak ludzką mowę – musisz koniecznie zapomnieć o kropkach i kreskach.
Telegrafii się nie czyta.
TELEGRAFII SIĘ SŁUCHA

Zastanów się przez chwilę
Gdy rozmawiasz w swoim ojczystym języku nie zastanawiasz się z jakich liter składa się słowo, które wypowiadasz czy słyszysz. Z wysokich i niskich tonów wypowiedzianych w pewnym "rytmie", które docierają do Ciebie rozróżniasz dźwięki i rozpoznajesz je jako konkretne słowo. Rozmowa więc, to nic innego jak rozpoznawanie znanych nam dźwięków.
Z telegrafią jest tak samo.
Nauka odbioru alfabetu Morse'a to nic innego, jak trenowanie mózgu, by z rytmicznych dźwięków czyli tzw "melodii" był w stanie rozpoznać litery, słowa i zdania. Nie jest to proces łatwy i zachodzący szybko. Nie było tak też z nauką mówienia, a jednak praktycznie wszyscy z mówieniem nie mamy problemu.
Dlaczego kropki i kreski są złe?
Znając telegrafię jako litery składające się z kropek i kresek znacznie utrudniasz swojej głowie proces rozpoznawania tego, co aktualnie słyszysz.
Bądź leniem!
Myślenie kropkami i kreskami zmusza do liczenia ich by odróżnić litery między sobą. Wydłużasz sobie drogę do osiągnięcia celu.
Wyobraź sobie, że słyszysz dźwięk "ti-ti-ti-ta". Twój mózg liczy krótkie i długie dźwięki. Trzy kropki i jedna kreska. Następnie dszukuje w tabeli znaków, którą poniekąd wyobraża sobie jako obraz, tych trzech kropek i kresek. Odnajduje je i stwierdza: to jest litera V.
Ile kroków potrzeba, by wiedzieć co słyszysz? 4 (1-usłyszenie dźwięku, 2-liczenie kropek, 3-odszukiwanie w "tabeli", 4-stwierdzenie co to za znak).
Jeśli jednak nauczysz się brzmienia liter, skrócisz ten proces o conajmniej jeden krok. Rytmiczny dźwięk zostaje zamieniony na literę bez potrzeby liczenia kropek i kresek. Z czasem słysząc "ta-ti-ti-ti" będziesz bezwiednie słyszał literę B.
Najważniejszy jest więc
RYTM i MELODIA.
Nie ma kropek i kresek.
Zapomnij o nich. Zupełnie!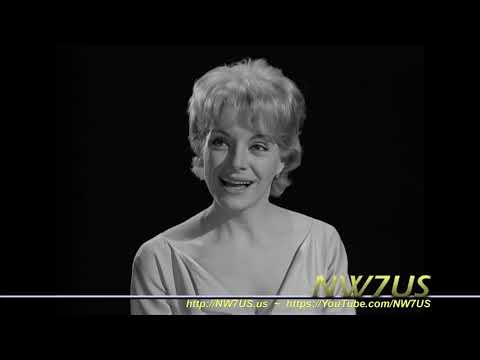 Umieść link do tego wpisu na swojej stronie